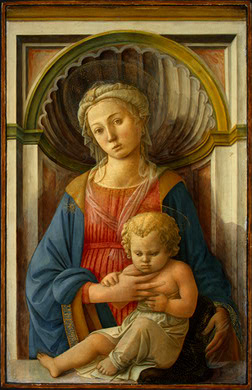 I have a confession to make. Well, not an actual confession, but more like an admission. I actually considered giving today's pro-life rally a miss. It was only a passing consideration, though. I made my way downtown as I have every year for the past twenty-five years that I've been in San Antonio, once again to mourn the decision which set a new moral low in our nation.
I don't know why I was having those thoughts about not going. It was almost like when I was child trying to get out of going to school. I'd linger in bed in the morning and make a kind of inventory of a possible stomachache, or maybe a headache, or a sore throat. When I couldn't bring myself to fake it, I'd get up and get going. School was never as bad in reality as it seemed when I was laying in bed thinking about it.
But that's what I found myself doing when it came time to head down to the rally. I was whining to myself that I had already celebrated three Masses, and had preached at all of them. I still had the evening Latin Mass to say, and the sermon to deliver one more time. I had baptized three children. I was tired. The recliner chair looked awfully comfortable. But I knew I was only whining to myself, and that I should go.
I'm glad I did. The main speaker was terrific, a heroine in local pro-life work, the founder of Project Rachel here in town. She was introduced by a fine priest, known for his orthodoxy and good work, and the main point of her talk was pretty simple but an important reminder to us all. Pro-life work isn't about an issue, she said, it's about real human lives. She compared Carrie Nation's crusade against alcohol to the work of Bill W. in Alcoholics Anonymous. Carrie was campaigning about an issue, and her work ultimately failed. She managed to smash a lot of barrooms, but prohibition ultimately was a failure. Bill W., on the other hand, approached alcoholism as something personal. Personal to himself and personal to others. And he succeeded by changing hearts, and his good work has spread throughout the world, changing lives. This is what we need to do, she said. Of course, her talk was a whole lot more effective than my little synopsis, but she made a powerful point. We're not very effective when we approach it as an issue. We can accomplish much more when we approach it compassionately, person by person.
The rest of the rally was good. Typically home-grown. A group of young people with Down Syndrome and other handicaps, provided music. A young man from our parish, an altar server, led the Pledge of Allegiance. A Baptist preacher who was described as "coming lately to pro-life work" gave the benediction. I noticed lots of people from the parish there. In fact, I'm pretty sure ours was the largest group. Sadly, other than the priest who introduced the speaker, I think I was the only other Catholic priest there, although I did see a deacon whom I've known for many years. In an archdiocese of more than 600,000 Catholics, and who knows how many protestant evangelicals in the city, the showing was pathetically small. For that reason alone, I guess, I'm glad I went.
But it was more than that. Abortion is the defining moral matter of our age, a bitter and rotten fruit of the contraceptive mentality. Getting together, even a small number of us, is a way of incarnating our need to continue working to help real mothers who are expecting real babies. I suppose some might find it discouraging to keep gathering every year but seeming to make little progress. We've been working at this a long time. I see young parents at these rallies who were children in strollers when I first started going. But every year there are little glimmers of hope. Proud adoptive parents whose precious child was saved from being killed. A handicapped but productive young person whose parents were told by some doctor that their lives would be ruined if they went through with the pregnancy. People who at one time were rabidly pro-abortion but have been struck by the horrifying reality of what they had advocated and who now work tirelessly for life.
I'm glad I went. I always am. The day might come when we don't need to rally any more, but until then we'll keep working, as today's speaker reminded us, by changing one heart at a time.